The story of the fairytale photography
Photography has been a passion of mine since a child. I studied it at college years ago and have always enjoyed practicing and improving. Threads of a Fairytale has given me the perfect reason to explore portrait and fashion photography more and I am fortunate enough to have two beautiful daughters who have modelled for me. Although I used to use a full-frame DSLR, nowadays I have a lovely lightweight micro four thirds camera with a telephoto lens. However recently my husband Chris has really got into portrait photography and has kitted himself out with top-of-the-range equipment. After lots of practice I consider him to be just as good as a professional photographer and am very happy for him to take over much of the photography required for Threads of a Fairytale. This is particularly useful when I am needed to be the model!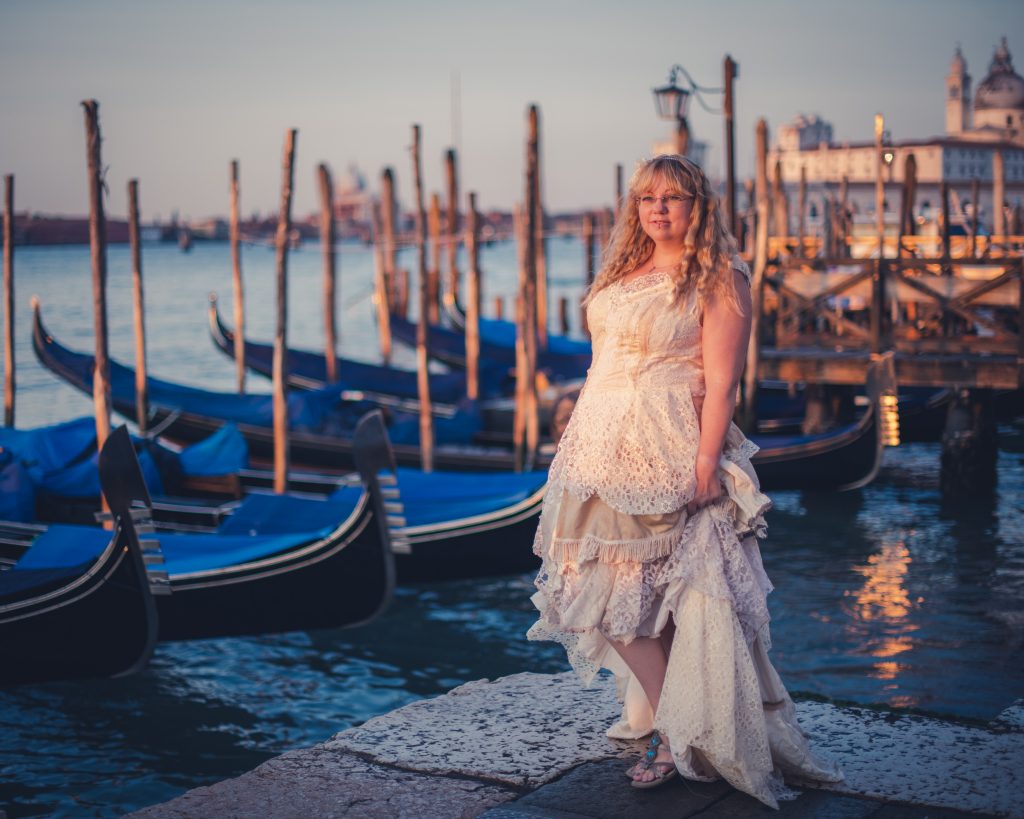 Fairytale locations
Chris and I can often be seen carrying a mobile flash unit and umbrella across fields or clifftops! We're always on the look-out for photo-shoot locations and appreciate the natural grace of the great outdoors, or the romance of old or crumbling ruined buildings. We take advantage of the beautiful Somerset countryside we are lucky enough to have on our doorstep, but also love exploring further afield to create our fairytale images. In the backdrop to our photography you may see the dramatic Cornish coastline, the magical city of Venice, or you might even spot me standing barefoot on a frozen lake in upstate New York!
If you would like to see some of our favourite photographs of sold items, please take a look at the Gallery.