The Threads of a Fairytale story.
As a child I watched a film called The Slipper and the Rose over and over again, sketching Cinderella's costumes. Also, with the help of my Nan, I made new clothes for my Sindy dolls and paraded them up and down in make-believe fashion shows. It's funny how things turn out!
When I was about fifteen years old I began cutting up and altering cheap clothes from charity shops and jumble sales; partly because I liked the shabby grunge style, (it was the nineties!) and partly because I simply couldn't afford to buy new clothes (at least, not the ones I liked). I always enjoyed sewing and even made my own school uniform!
Moving forward a few years – during which I had children, wrote a novel and studied Art, Photography, English and Creative Writing – I began a business called Oshun, buying and selling cool alternative clothing. This was fun, but didn't fulfil my creative instincts, so I decided to change its course and make the clothes myself instead. My handmade Etsy shop opened in 2010.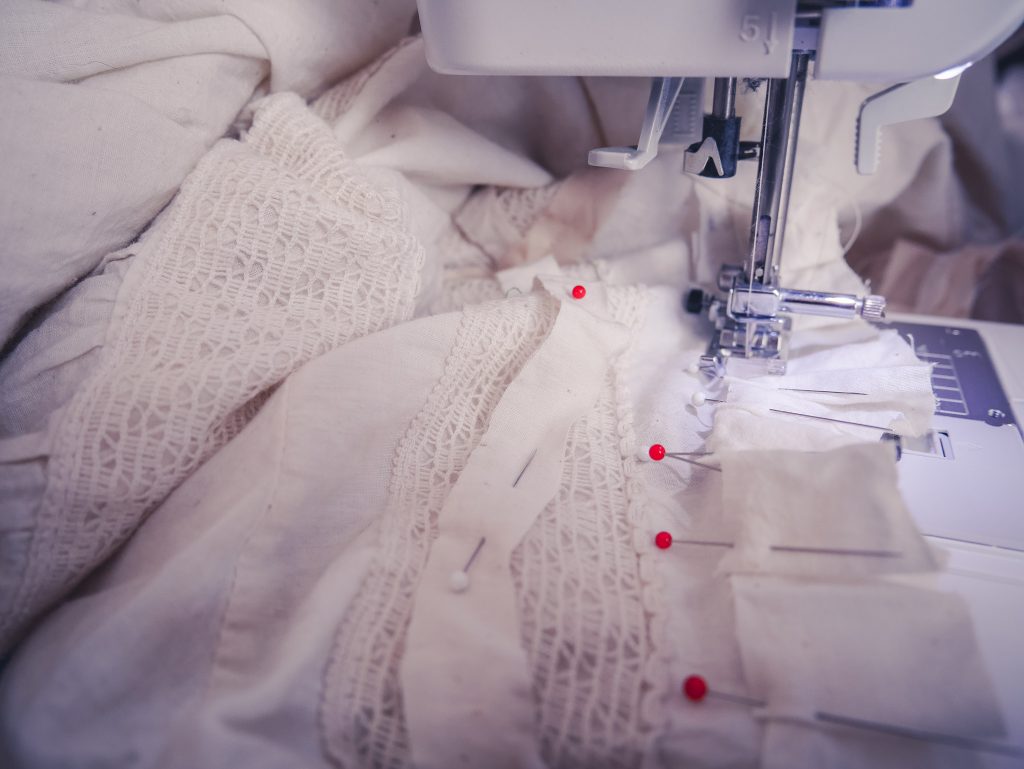 I hate waste of any kind, and I've always thought it such a shame that clothes that are simply not wanted any more, or are damaged in some small way, are thrown to landfill. I started thinking of ways I could re-use the good pieces of fabric and create something new and beautiful with them.
Luckily, I am naturally a hoarder and already had a few bin bags full of clothes I'd hoped to fit into again one day, and clothes my kids had grown out of. Then for a donation to the nearby primary school PTA, I came home with a car-full of jumble that hadn't been wanted after their sale. This was all a good starting point for Threads of a Fairytale. I began by making fairy dresses for children, and then moved into adult fairytale clothing; after all, why should kids have all the fun?!
Nowadays I have a fantastic contact from whom I buy discarded Indian clothes. These are my favourites to re-use because they are often made of soft cotton or beautiful pure silk and the embellishments and decorations are just amazing. I also trawl vintage markets and fairs for lovely time-worn fabrics, vintage wedding dresses, Victorian corsets and antique lace and crochet. There is a real pride and satisfaction in re-working these items into something new to make the wearer feel beautiful in them.
If you'd like to see what I've been sewing lately, head on over to the Threads of a Fairytale shop.