Like waiting for a bus, I haven't had a custom order for a while, and then two come at once! The first was an order based on this custom fairy dress for sale. My client wanted mermaid colours of blue and turquoise, with a little sunshine yellow thrown in. This dress fastens with a drawstring at the back of the waist, and corset-style ribbon lacing at the back. There's a cut-out section on the lower back, which is a very fashionable design right now!
I have to say, I love these colours and this is my favourite fairy dress I've made in this style so far! It could be worn as an ocean fairy costume or as a luxury mermaid costume.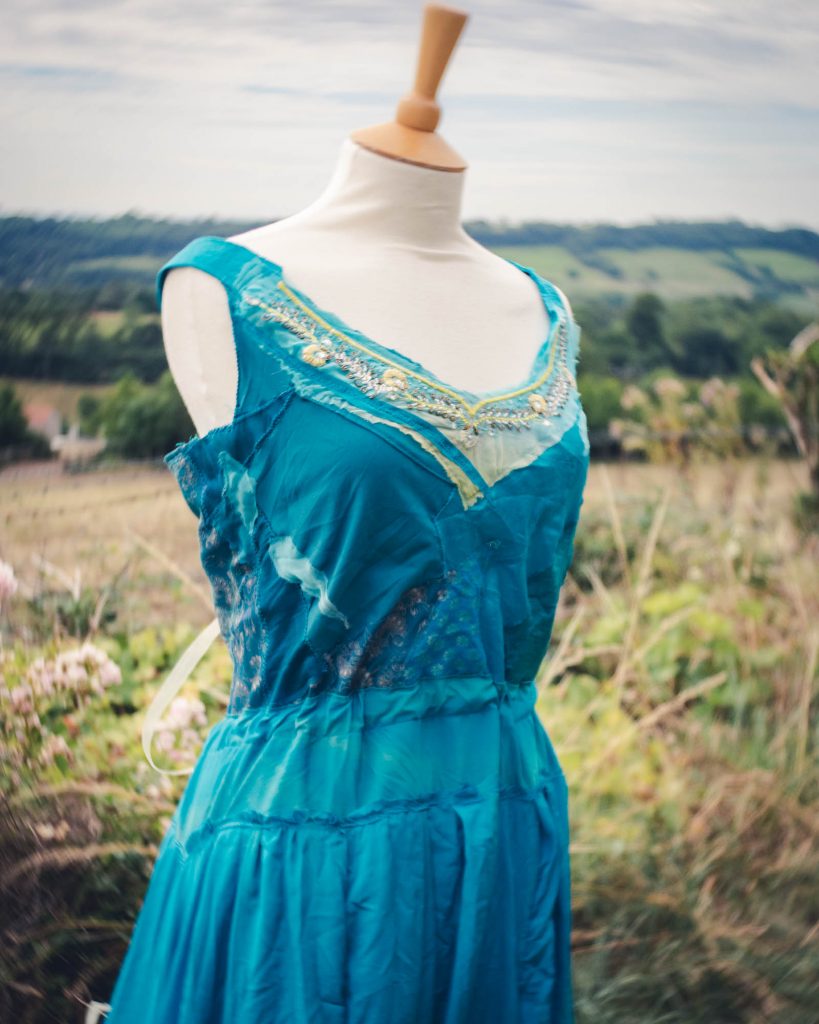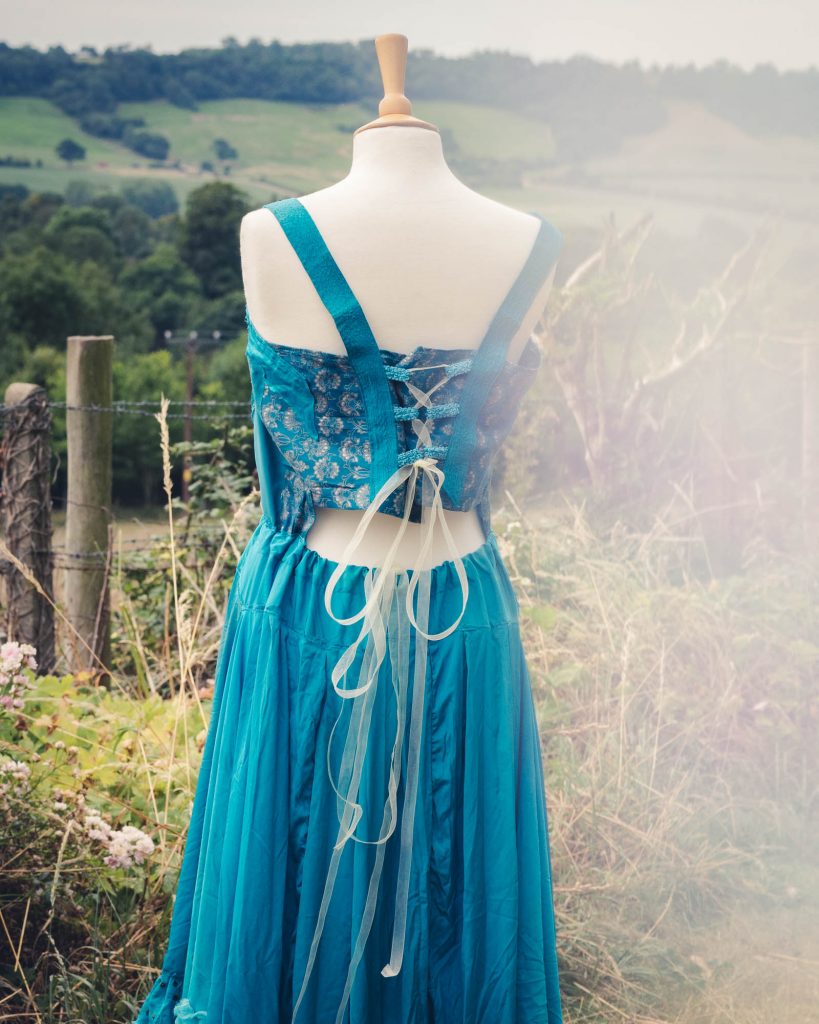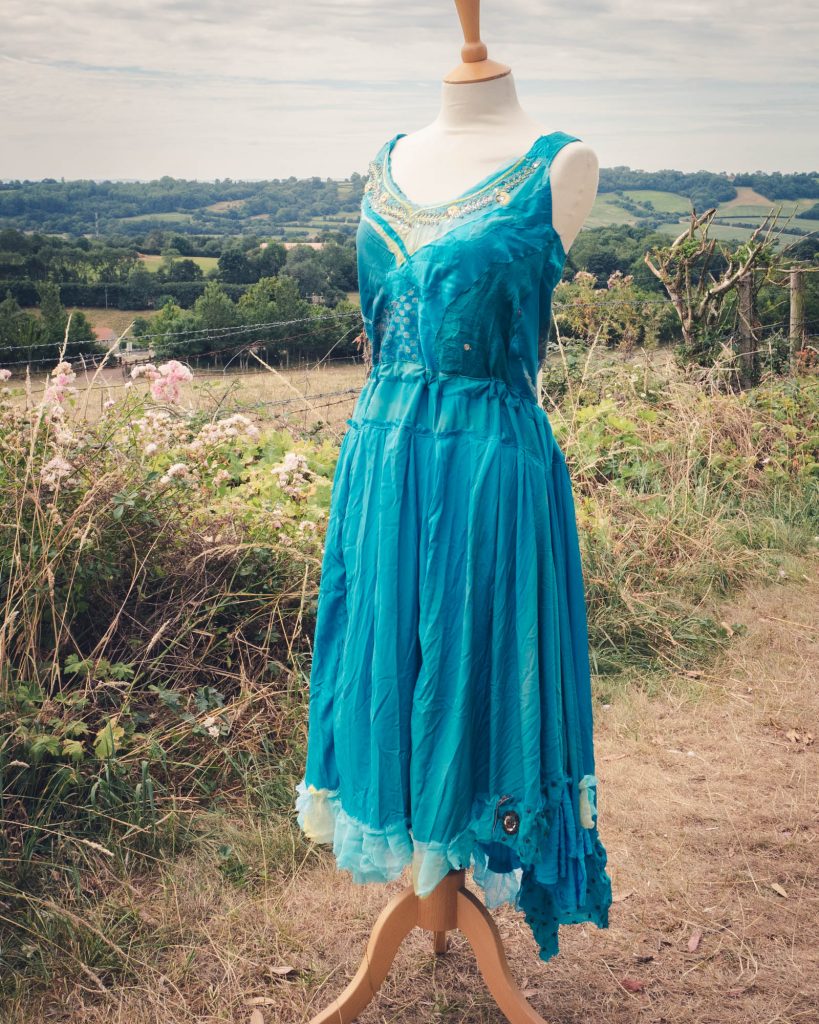 I'm very pleased to say that the customer loved her fairy dress and is going to wear it to two weddings this summer! If you would like your own dress made especially for you, please purchase the fairy dress listing, or get in touch at helen@threadsofafairytale.com if you have any questions.
If you'd like to watch the whole process of me making this dress, the full video is on my Patreon page. 
There are also snippets of the sewing throughout the week's vlog on my YouTube channel.