Some people love Bridgerton; others not so much! There is one thing that certainly stood out in this Netflix series, and that is the costumes the characters wore…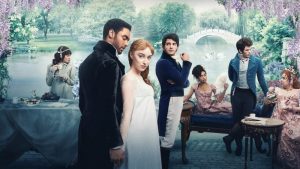 It didn't take me long to realise that Bridgerton is not exactly your classical Jane Austen Regency affair (despite being very similar in name to the author's last unfinished book, Sanditon). And as soon as you realise to take everything with a pinch of salt, then it's much easier to sit back and enjoy it for what it is.
The clothing, whilst getting it right some of the time in terms of shape; mostly it is a parody of the historical fashion – more fancy dress costume than anything accurate. For a start women wouldn't be tightly lacing corsets like one of the girls were right at the beginning of the first episode! There wouldn't be any point because the dresses were loose! But the main crime was the fabric, which was obviously polyester a lot of the time, and sometimes incorporated glitter, which didn't exist then. The costume designer, Ellen Mirojnick said in Vogue magazine that they were aiming to shift the aesthetics of a period drama to make it feel scandalous and modern.
As far as I can see there are equal arguments for and against the wardrobe departments' decisions:
Against: We are denied the opportunity to see historically accurate, well-made garments, which are beautiful to look at in good period dramas.
For: If Bridgerton can have fun with Regency costumes, then so can we! This pretty much gives us permission to prance around Bath (pretending it's London like they do if you like) in any empire-waist dress and tiara whilst looking out for handsome, slightly haughty gentlemen alighting from their carriage.
It wouldn't surprise me as soon as this Coronavirus is finally kicked out the water, if Bridgerton balls and parties start happening, and the costumes would be much more accessible than a traditional Jane Austen event. I have a few dresses that could be an ideal Bridgerton costume. In sheer chiffon, you would probably want to wear a slip underneath, but the ribbons cross over at the empire waistline, and then tie at the back, which is perfect for a little nod to the Regency period.
And if you're worried about getting cold, then take a look at my thick velvet cloaks you could layer over the top. I have a black one and this brown one left.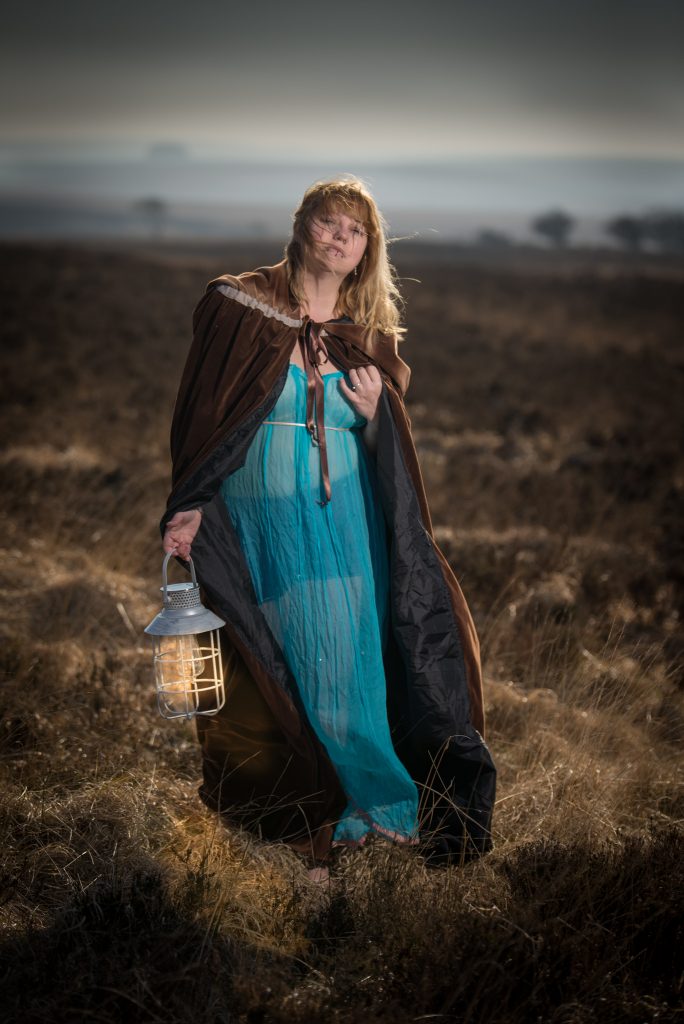 These quality velvet cloaks are suitable for women and men, so if your male other half is like mine and not so keen on dressing up, then you might be able to persuade them to wear a cloak over their ordinary clothes as a compromise! To me, there's nothing more romantic than a billowing cloak!
Overall I enjoyed the modernised versions of historical clothing in Bridgerton; after all, that's in effect what I often do for Threads of a Fairytale! It wasn't like they were trying to be accurate but got it wrong, so I appreciated the costumes in the series as beautiful clothes with a nod to the Regency era.  If you haven't watched it yet, I hope you enjoy Bridgerton!