Last Friday, my eldest daughter, Rain, and I went round the corner to a lovely empty field along with a bag of silk flower fairy clothing, some faux flowers and some handmade hair garlands. I took hundreds of photos and have begun to list the items into the Threads of a Fairytale Etsy shop. So far I have added a purple silk top and a matching fairy skirt, but still to come are a matching sunflower yellow set; a cream top; a rose pink skirt; a delicate turquoise green skirt; a bright pink skirt, and a matching set in ivory. We had lots of fun recreating the poses of the flower fairies by Cicely Mary Barker!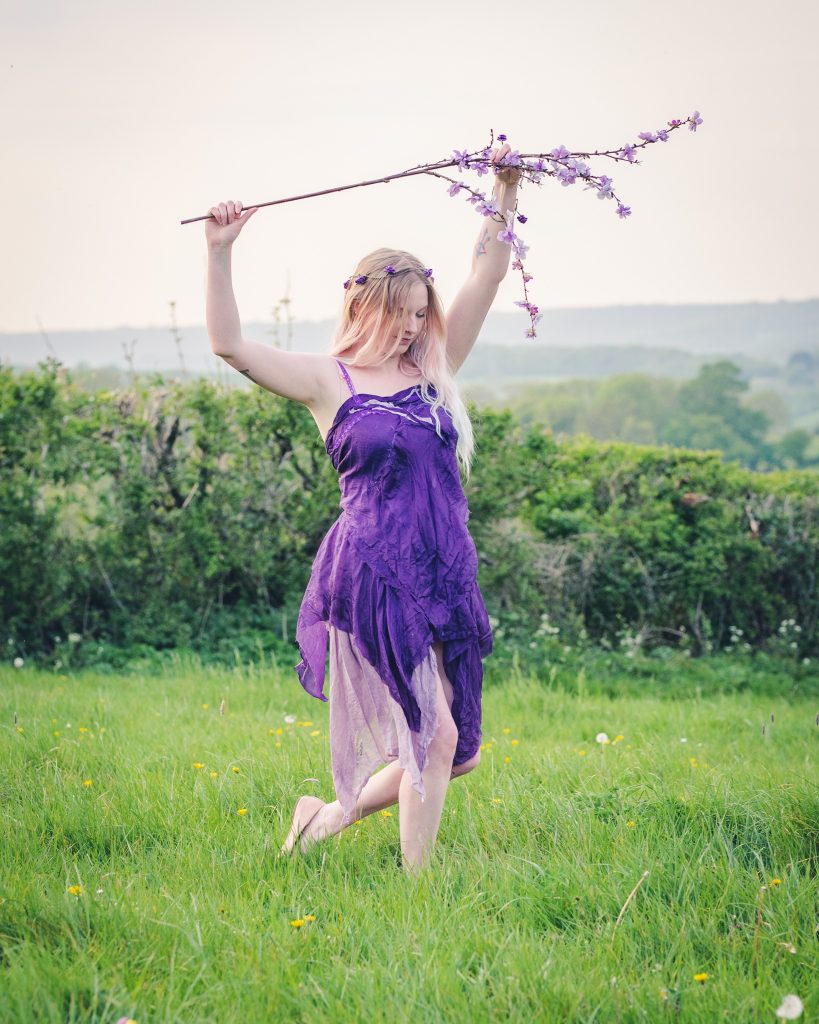 I prefer not to list everything at once so that throughout the pages of my shop, you get to see a variety of styles of fairytale clothing because most people will see the clothing in order of being posted. So I'll also be adding other items that are waiting to be listed and I have a very special dress coming soon!
If you would like to see all the silk fairy clothing, please go straight to the 'Fairytale and Cosplay' section of my shop. There are also four items there that I modelled in magical woodland in Cornwall last summer. They're perfect for dressing up in if you're looking for an adult fairy costume, but worn as separates the tops and skirts can be worn with jeans or t-shirts for a more casual bohemian style.
Almost all these tops and skirts were dyed by me using natural materials. If you'd like to see the process, I made a video of all my experiments with natural dyes on silk and cotton. As soon as the clothing is all listed on Etsy, I'll be showing a video of me making them all on my YouTube channel, if you'd like to keep a look out for that too.
In the mean time, stay safe and well.
Helen
x