Halloween costumes in America can be about anything you like – it doesn't have to be ghostly, witchy or zombie-y! And this trend is naturally starting to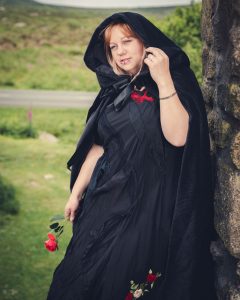 come over to the UK as well. So if you're looking for a sustainable handmade costume, please take a look at the Threads of a Fairytale shop as there'll be loads of outfits to choose from. However, if you prefer to go down the traditional route and are looking for something with a scary edge, then I've picked out a few ideas for you….
A black cloak has big potential for many costumes. It's a perfect accessory for a vampire; enjoy holding onto the edge and swooshing it dramatically whenever you move! If you're dressing up as a witch, then this cloak will keep you warm and go perfectly with your outfit. Or you can use the cloak to add a historical touch to any costume, such as Jack the Ripper or any generic Victorian serial killer!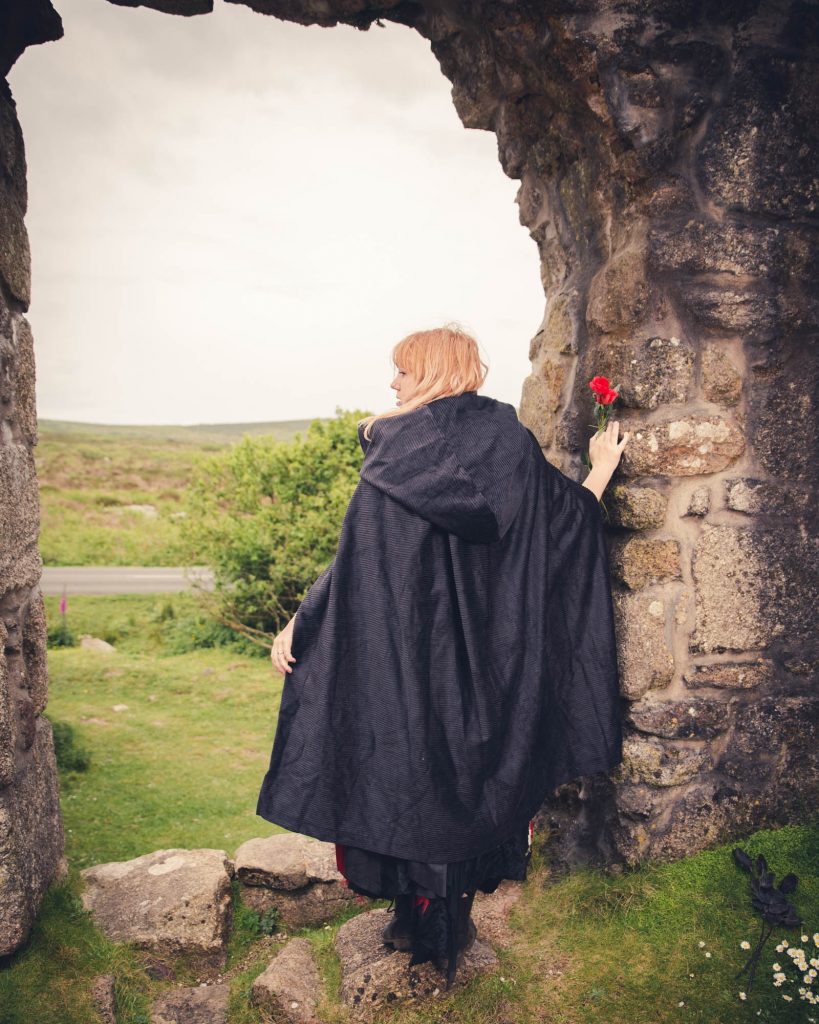 Why not be a Halloween pumpkin? The pumpkin is an iconic Halloween symbol, but perhaps a big round foam costume could be a bit difficult to get about in! Here's my orange pumpkin fairy dress, with tatters of green pumpkin tendrils. This is the pretty way to dress up as a pumpkin!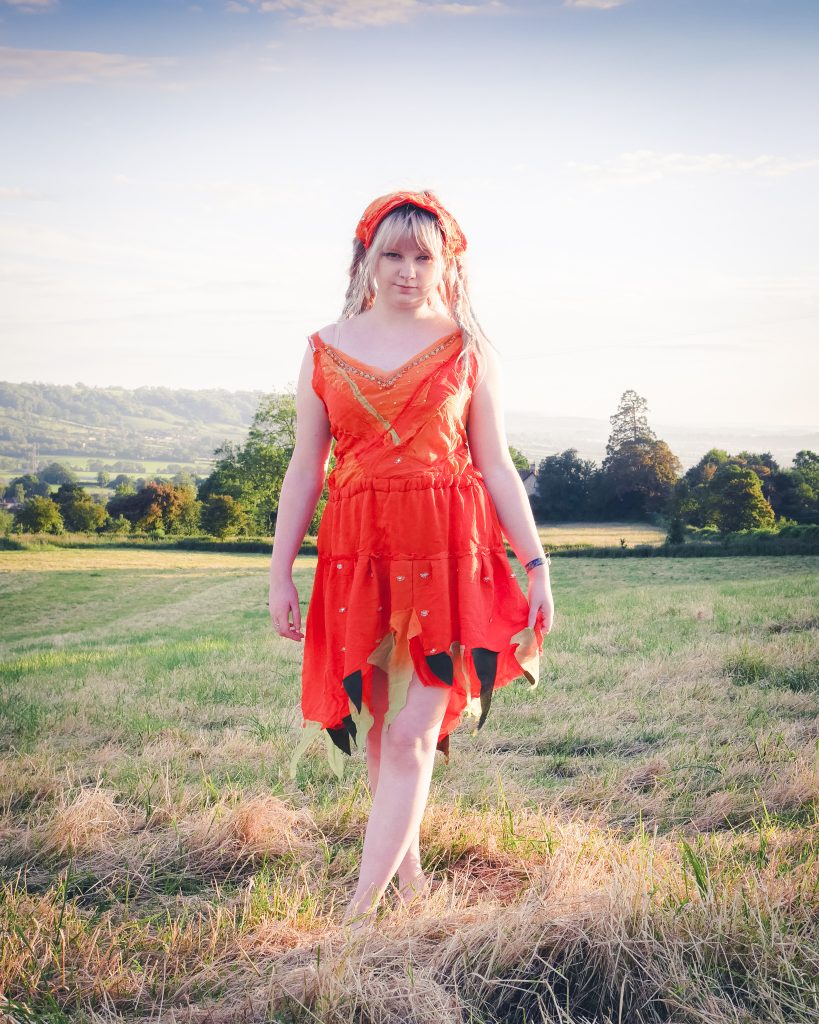 This black dress with splashes of blood red and roses would be perfect for a female vampire costume. There's plenty of fabric in the skirt part for more of that swooshing! Add black nail varnish, red lipstick and a trickle of blood from your last bite, and you have the perfect vampire outfit. If it's a cold night, combine with the cloak I mentioned above.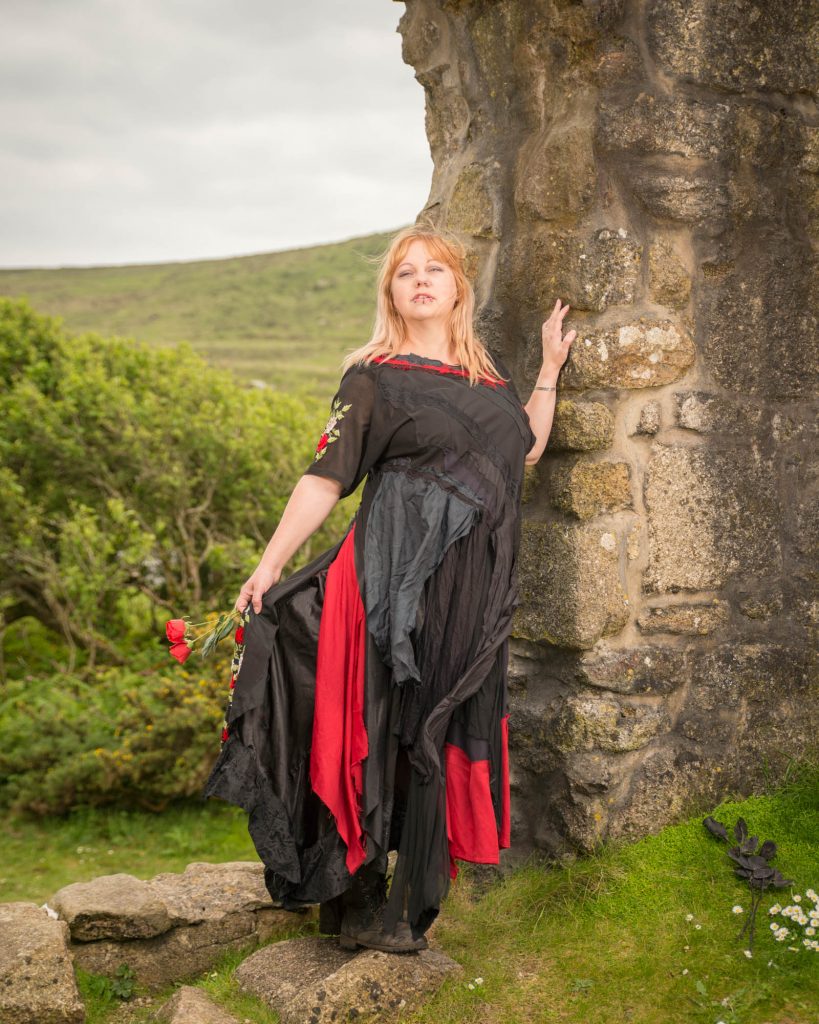 This is one of those dresses that every time I look at it, I have a different idea for which Halloween costume it could be! Add a tall powdered wig and wear with a choker necklace for a Marie Antoinette costume. Wear with a witch's hat and carry a broom for a unique witch's dress. With this black net overlay over all the frills, it could be a gothic steampunk dress, and accessorise with goggles and a clock necklace. The possibilities to reuse this Halloween costume year after year are endless!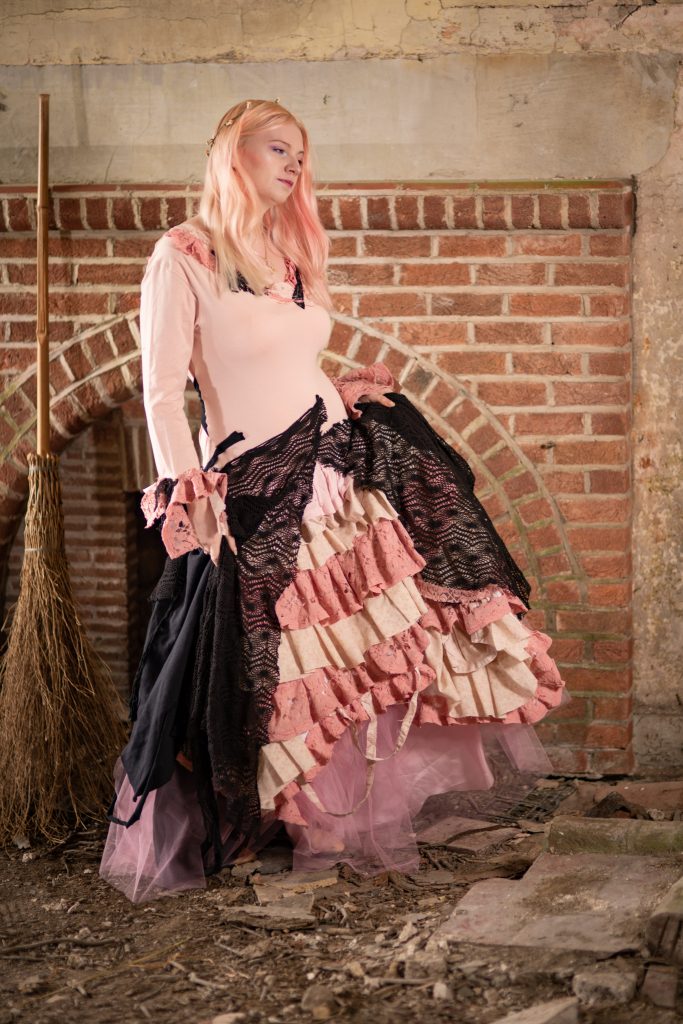 I have a couple more options if you're looking for a witch costume. This black one has touches of orange to match your pumpkin lantern.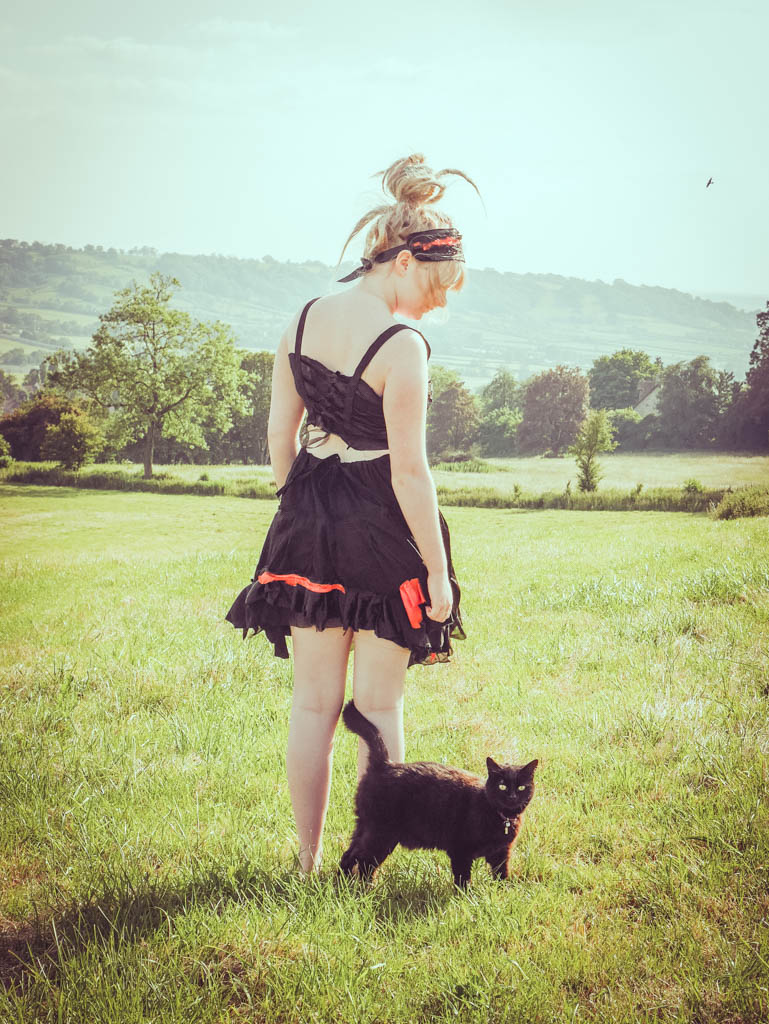 This is for a gothic witch who also likes pink. Have you heard of the term 'pastel goth'? If you have, this is the perfect dress for you!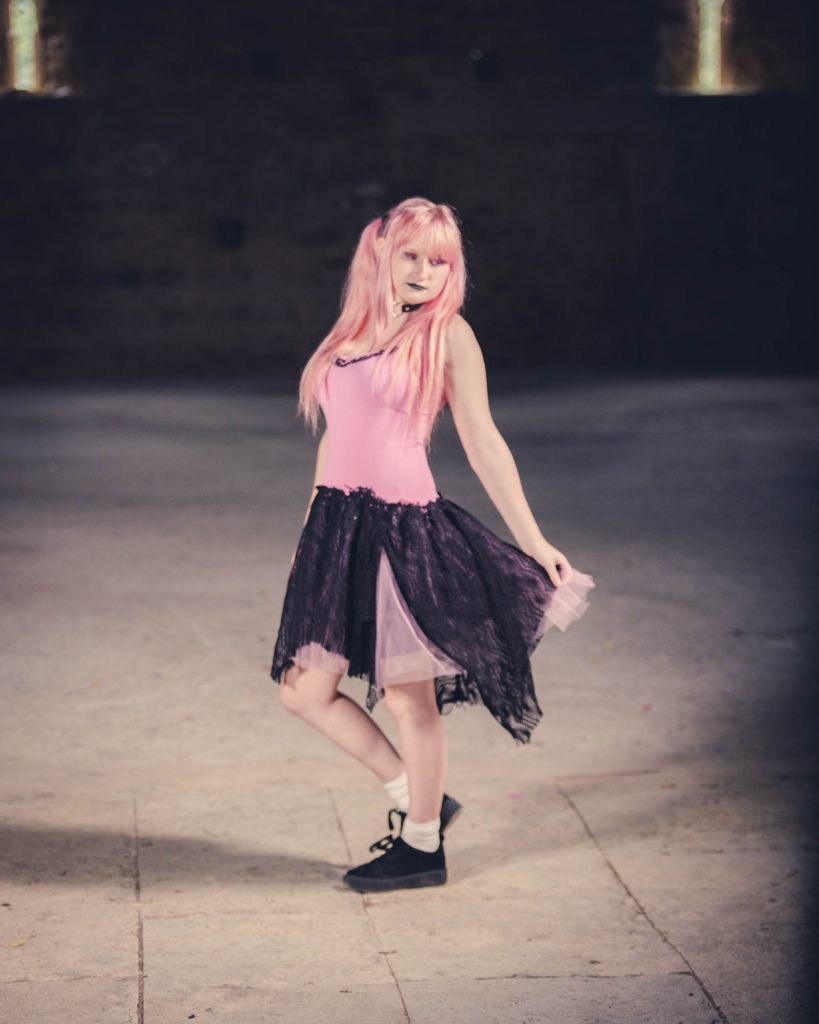 And lastly, this is a zombie Snow White costume – just add splatters of fake blood on your skin!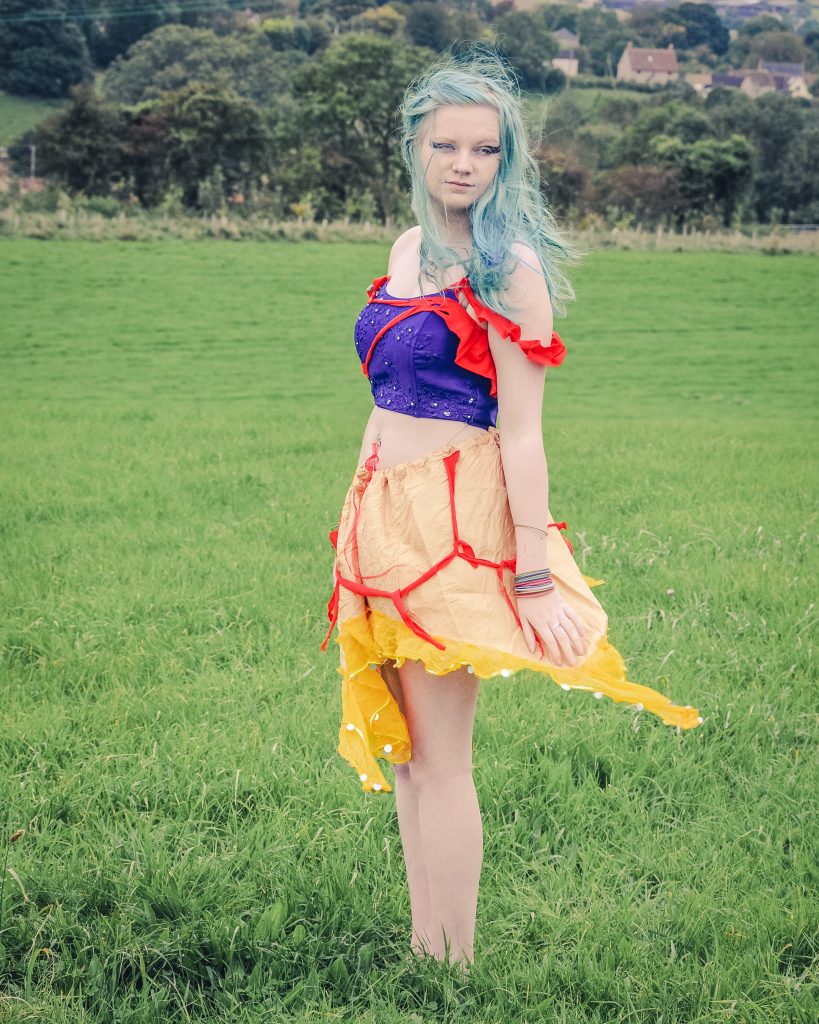 I hope that's useful and saves you trawling the internet for a sustainable Halloween costume.
Please note that overseas shipping usually takes about two weeks, so please place your orders today to avoid disappointment. Thank you!
And I hope you're having a lovely October! We've had a beautiful sunny day here today with the evening sun highlighting the autumn colours in the trees. May we have many more of those!