So we're into March now, and at last there are signs of this third lockdown being over in the coming months, but I have a feeling working from home will still be the norm for many people for the first half of 2021 at least. Are you still enjoying wearing pyjamas all day? Or lounge pants and a nice-ish top suitable for zoom? I don't want you to miss this opportunity…
I been mooting about the idea that I might write a guide to dressing more creatively on this website, and I've been surprised at how popular the idea seems to be. (If you're interested, it's in the works!) And I've been thinking that right now is the perfect chance to be trying out new outfits. So many women are stuck in their clothing "uniform" and find themselves wearing the same safe items of clothing day in, day out, and are bored with their wardrobe. Before the Coronavirus came along, I'd often be out places, and almost every woman I saw would be wearing skinny jeans and a Breton striped top.
Now, I want to make it absolutely clear, that if that's what you enjoy wearing, then brilliant! You've got the opportunity to stock up your wardrobe from most High Street shops (well; online at the moment!) I'm not trying to put you down in any way. This is really for those people who find themselves going along with it, even if it doesn't feel quite right for them. Perhaps you secretly wish you'd be a bit more creative in your outfit choices, but are a bit nervous to do so.
If that's you, then I'd urge you to try wearing something new right now! If there's a particular style you sometimes see other people wearing, but don't think you could pull it off, well now is the chance to try. Dip your toe in the water of being brave with your outfits! Buy one or two new style items online and wear them about the house to get comfortable in them while you can do it in the privacy of your own home. Or have a look through your wardrobe and pull out that item with the tags still on because you've never had the guts to wear it before. Because it's all very well me encouraging you to wear something quite different and then sending you out in the world straight away, because you might end up feeling self conscious and being convinced that everyone's judging you, or something ridiculous like that. I want you to feel comfortable and confident in your new style, so get used to wearing it at home first. That way, when you go back to work, or back to meeting up with friends, you won't care what they think, because you'll know you're wearing the style that suits you and your personality.
Go on; go for it!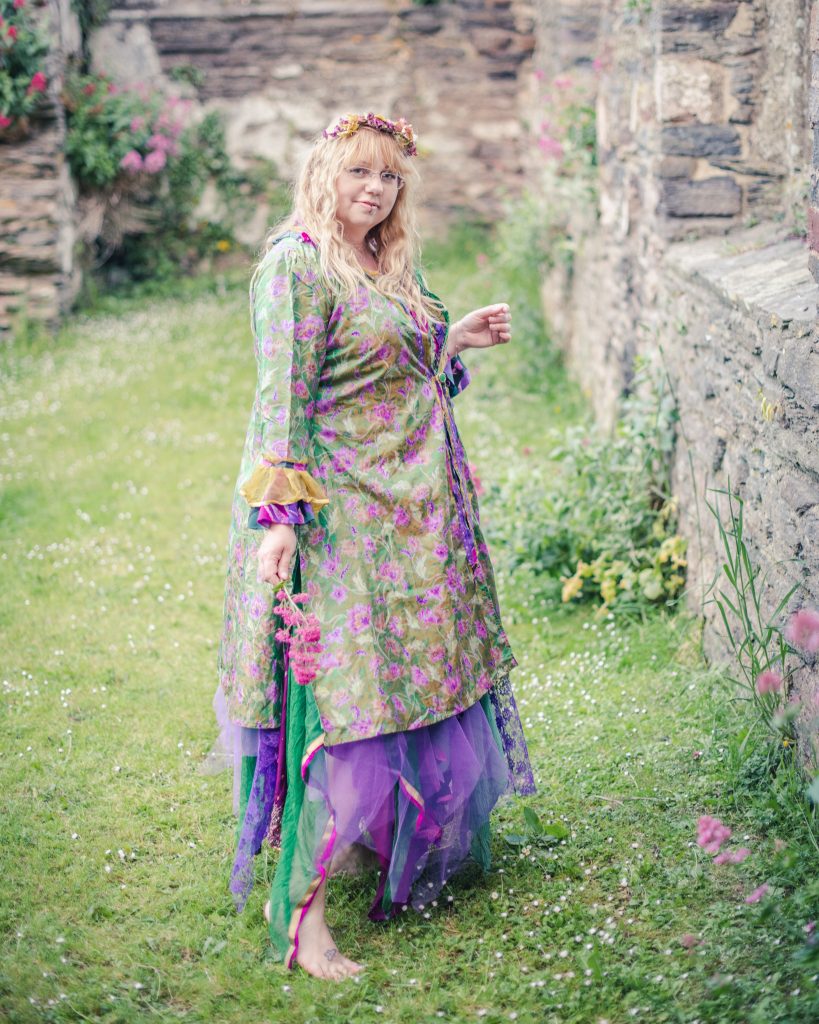 Ps This floral house coat is perfect for trying something a little more daring! Layer it over leggings and tunic top to stay comfortable. (Click the photo for more info.)