Hi! World Book Day is coming up on the 2nd March, so I thought I'd give a 20% discount on my book dress as it would be the perfect costume / outfit to wear on the day! I've also added a couple of new photos to the listing so you can see a close-up now of some of the details of the dress – the paper roses, the patterns of the paper punch I used, and even one of the butterflies I cut out of paper and added to the skirt part of the dress.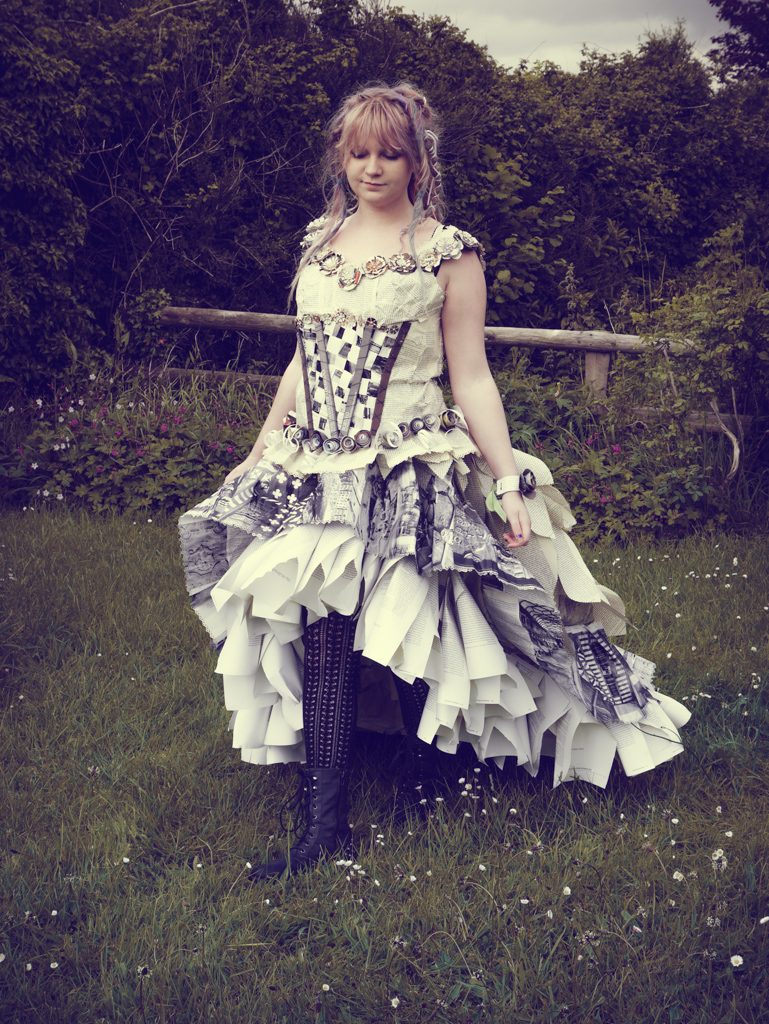 I loved making this dress and it would be brilliant to see it go to a new home. Sadly it didn't fit a lady who came here to try it on, but she had the idea to wear it to cosplay as The Library from Terry Pratchett's Discworld novels. What a cool idea!
If you enjoy reading, I think it would be a unique alternative wedding dress; or perhaps a fairytale ball gown at a literary event. Anyway, now's the time to get it while it's on sale with £50 0ff! Find it at Oshun Occasions.