It's this weekend already – I can't believe it! So I'm a very busy bee here at Threads of a Fairytale HQ getting ready for my stall at the New Forest Fairy Festival. Please come and find me if you're going; it would be lovely to say hello! I have moved from my previous spot where you might have seen me the last couple of years. This time I'm behind and to the left of the new Elemental Dance area. This is quite exciting – hopefully I'll be able to stand in front of my stall and join in the dance workshops!
Look out for my new banner that I finished making this morning – don't forget it now says Threads of a Fairytale (not Oshun!) and I've just made a few new goddess dresses. You also won't have seen my velvet cloaks before, and also the first batch of pastel goth voodoo fairy outfits will be coming with me!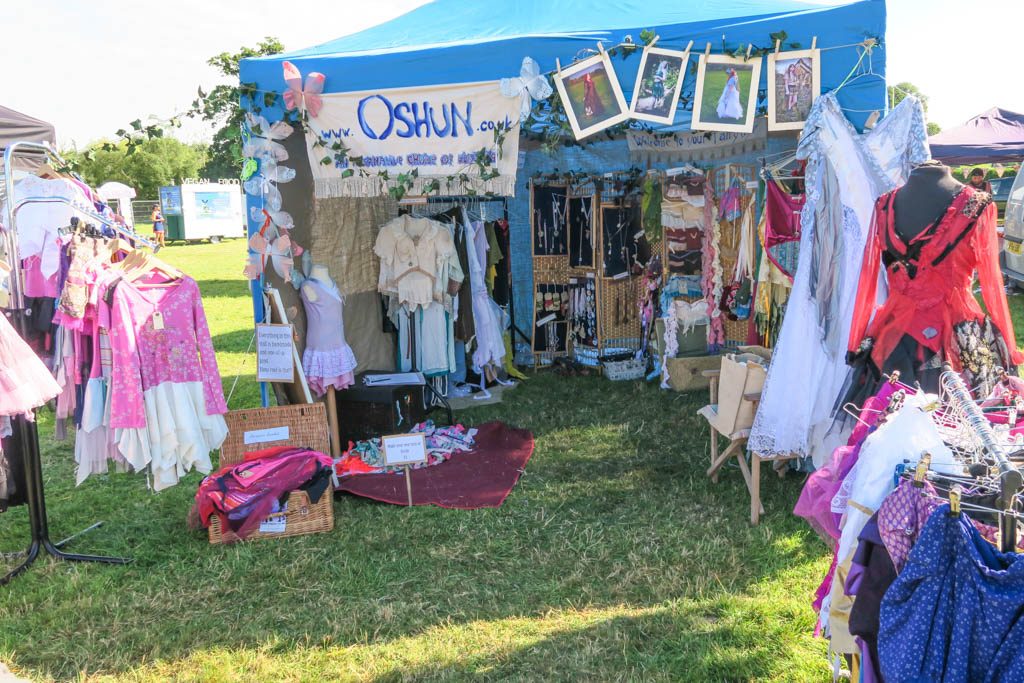 Also; a little heads up: Last year I sold almost as much during that one weekend as the rest of the year put together; so if you have your eye on something in the Threads of a Fairytale shop, then now might be a good time to purchase it before all my stock comes with me on Friday! I've got my fingers crossed that the weather will be kind and the visitors many. If it does get too busy to keep updating from my phone, I may have to temporarily close the shop, but don't worry, it will back open on Monday!