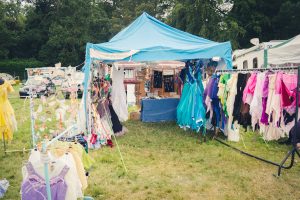 Are you going to the New Forest Fairy Festival this year? If you haven't been before and aren't sure about what to wear, then this is the guide for you! If you're a regular at Burley Park and already have an idea what it's all about, then I have some outfit inspiration for you…
>>>>>>>EDIT: I've just found out (23/9/20) that the New Forest Fairy Festival 2020 is cancelled.<<<<<<<<
If 2020 is your first year going to the New Forest Fairy Festival, then you may be wondering what people wear. I would advise you to wear whatever you're comfortable in, but if you're always wishing you were a bit more adventurous in your outfit choices, then this is the perfect opportunity to be daring! You will see plenty of people dressed to the max in fairy costumes, as well as any fantasy creature or steampunk adventurer they want to be that day! So don't be afraid to dress up if you want to – you certainly won't be the only one!
If you haven't yet bought your tickets, follow this link to the New Forest Fairy Festival. 
However, equally, don't feel the pressure to wear a costume if that's not your thing. If you know you'd feel uncomfortable, then don't let your outfit spoil your day, and wear what you normally do if you prefer. Again, you won't be the only one – there's a nice mix of types of clothing!
If you come to the Fairy Festival and wish you'd worn something a bit more fairy-like, you will find a handful of stalls, including mine, Threads of a Fairytale, selling fairytale-style clothing and accessories. I also sell flower crowns, a few items of fairy jewellery and sweet little fairy wings – all handmade by me! (These smaller items aren't online, so the festival is your chance to find them!)
Every year, the New Forest Fairy Festival has an optional dressing-up theme for each day, so if you have a collection of costumes at home, and aren't sure which to choose, these themes might help. In 2020, on Saturday 26th September, the theme is Steampunk fairies. Think neo-Victorian explorers off in their steam-powered air balloons. Goggles, bloomers, ruffles and bustles oh my! Here are some ideas:
(Click the photos to take you to the shop page.)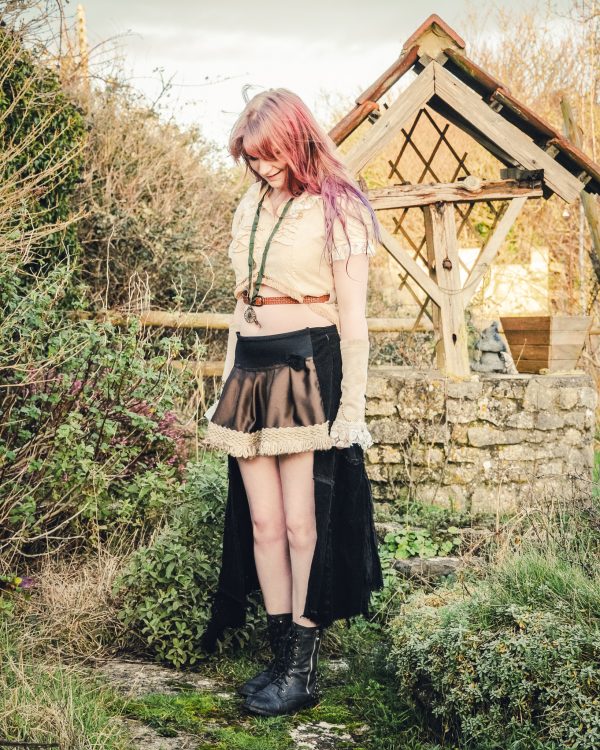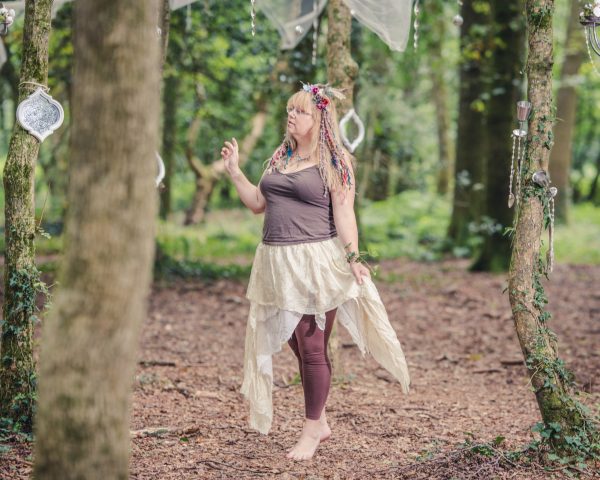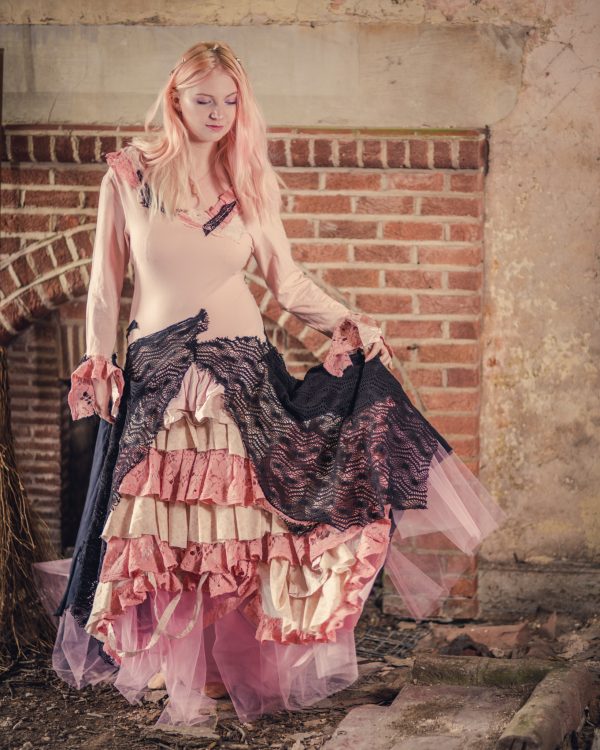 On Sunday 27th September, the theme is Enchanted unicorns and dragons. A little more tricky, but gives you the chance to get creative. Could you make a unicorn horn on a headband, or dragon ears? Could you pin on a handmade tail?
I'll be selling some felted ears on my stall that my daughter, Rain has made, so please pop by to have a look if you'd like to be a magical creature for the day!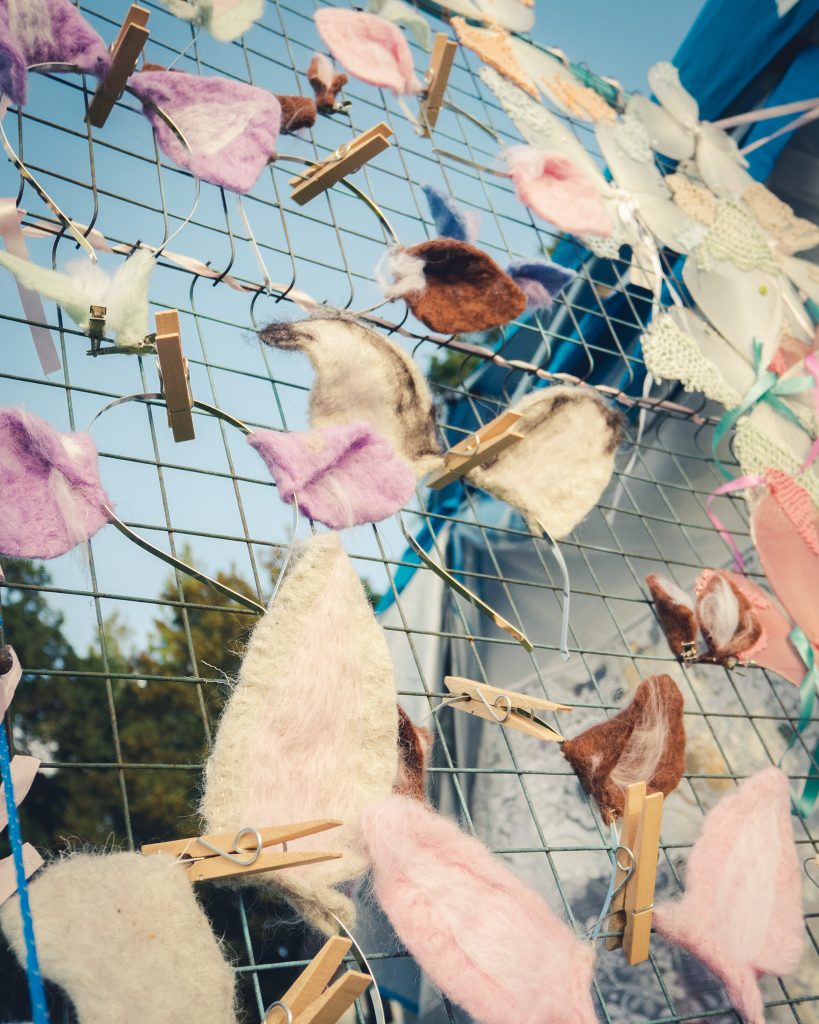 Whatever you choose to wear to the New Forest Fairy Festival, I know you'll have a wonderful, magical day. Please come and find me at my stall and say hello!