As you can probably already tell, I love fairytales; and so, although I didn't get to watch much Disney when I was growing up, my daughters compensated by watching plenty! Costumes inspired by iconic Disney characters are a classic recognisable theme to go to for a Halloween costume, so here's a luxury Snow White costume.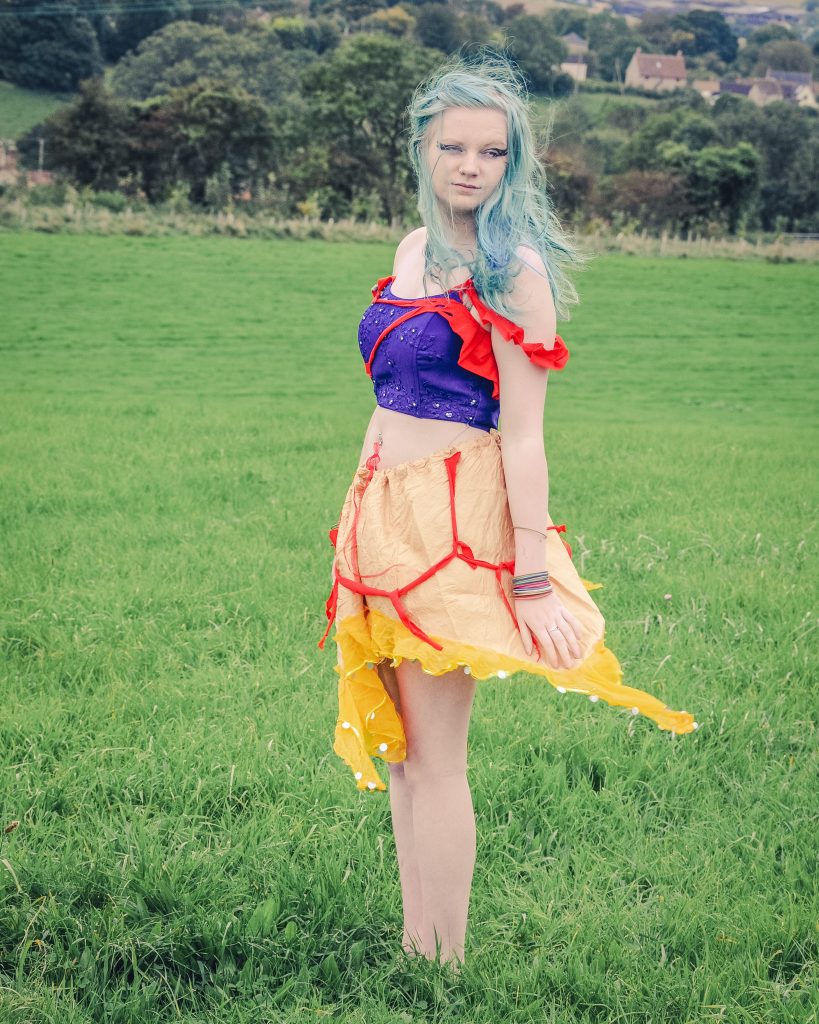 The blue top has been adapted from an Indian satin and chiffon top with genuine Swarovski crystals. The yellow skirt is made from pure silk with a silk chiffon and sequin frill at the hem. I enjoyed giving the costume a Halloween twist with the touches of red that make it so distinguishable as Snow White. It could even be a Disney zombie costume with the red jersey falling like drips of blood! Just add some splatters of fake blood to your arms and legs for the complete look.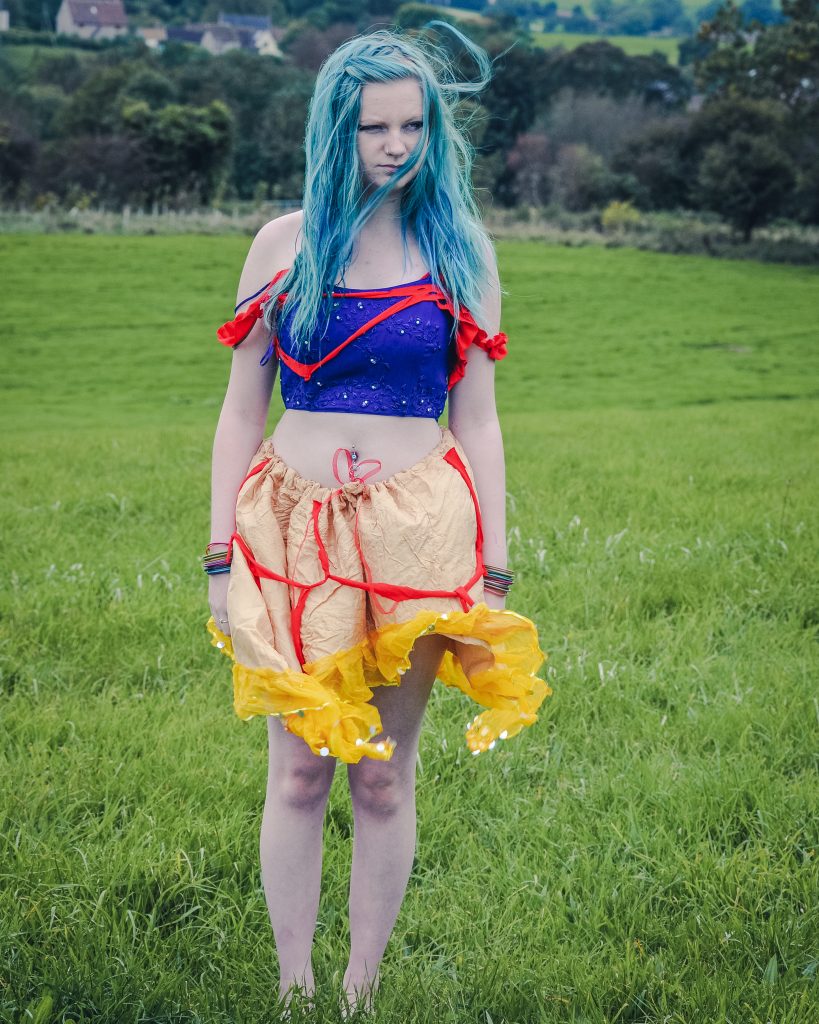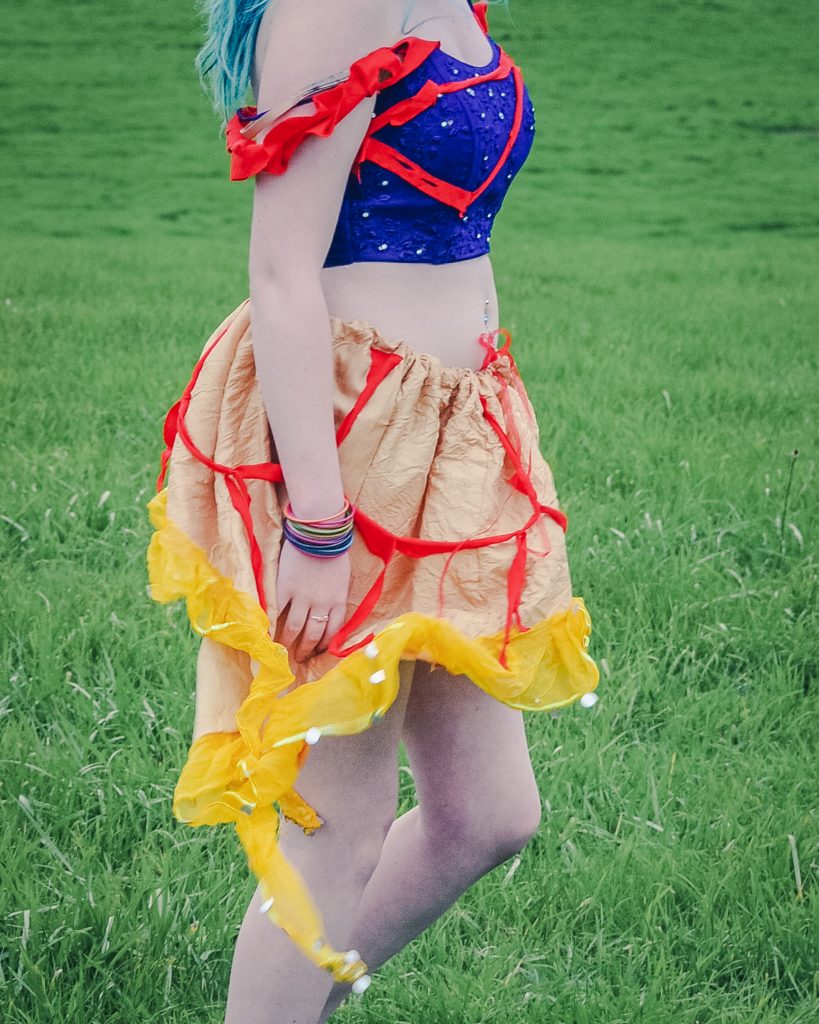 (Click the photos to shop.) If this adult Snow White costume isn't for you, take a look for more sustainable Halloween costume ideas here.